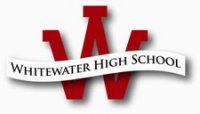 Transcript Request Form
WHAT IS A TRANSCRIPT AND HOW IS IT USED?
A transcript is a copy of a student's permanent record and is used for post-secondary school/job/scholarship applications, military enlistment and security clearance investigations, etc.

WHAT IS AN OFFICIAL TRANSCRIPT VS. UNOFFICIAL TRANSCRIPT?
An official transcript carries the school seal and a school official's signature. Official transcripts are not faxed. This procedure is followed to assure authenticity. An unofficial transcript is stamped "copy" and does not carry the school seal nor a school official's signature. An unofficial transcript may be faxed. The authenticity of an unofficial transcript cannot be guaranteed.

IS THERE A FEE FOR SENDING A TRANSCRIPT?
No fee is charged for an official or unofficial transcript.

HOW LONG WILL PROCESSING TAKE?
Transcript requests are processed every Thursday and mailed every Friday at 10:00 a.m.
Please note: If you need an official transcript for a state or national scholarship application
during the school year, please stop in and see Mrs. Millard in Student Services
and she will provide you with one. Students are responsible for mailing their own
state and national scholarship applications.
IMPORTANT: Please turn in any letters of recommendation you want to be mailed with your transcript NO LATER THAN THURSDAY of the week you submitted this form.
If you have questions I can be reached at: E-Mail: dmillard@wwusd.org: 262.472.8111.